Eating With Us
In line with the Welsh Governments Fire-Breaker,
we will offer the new takeaway menu for the duration
Friday and Saturday Night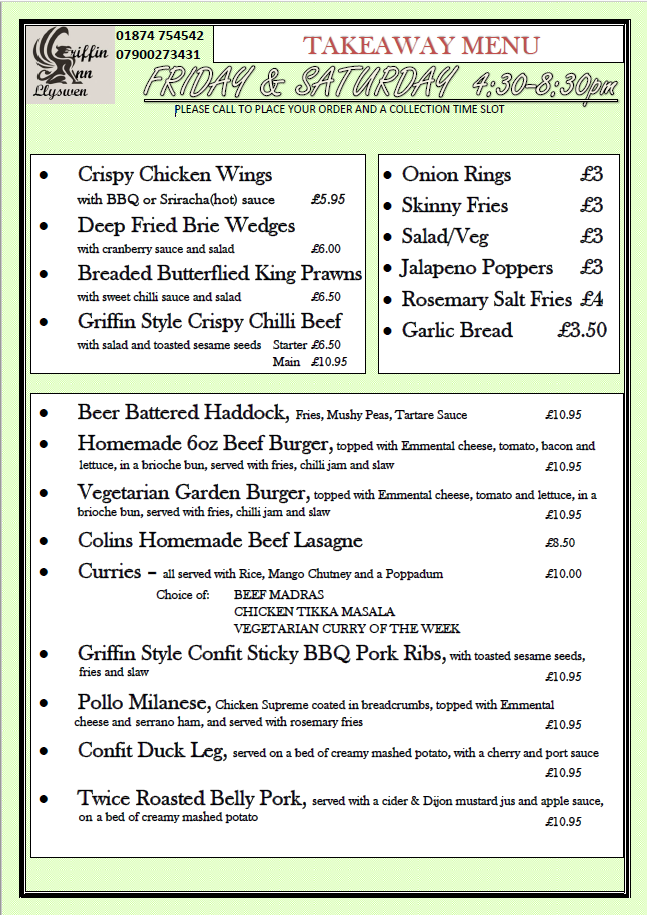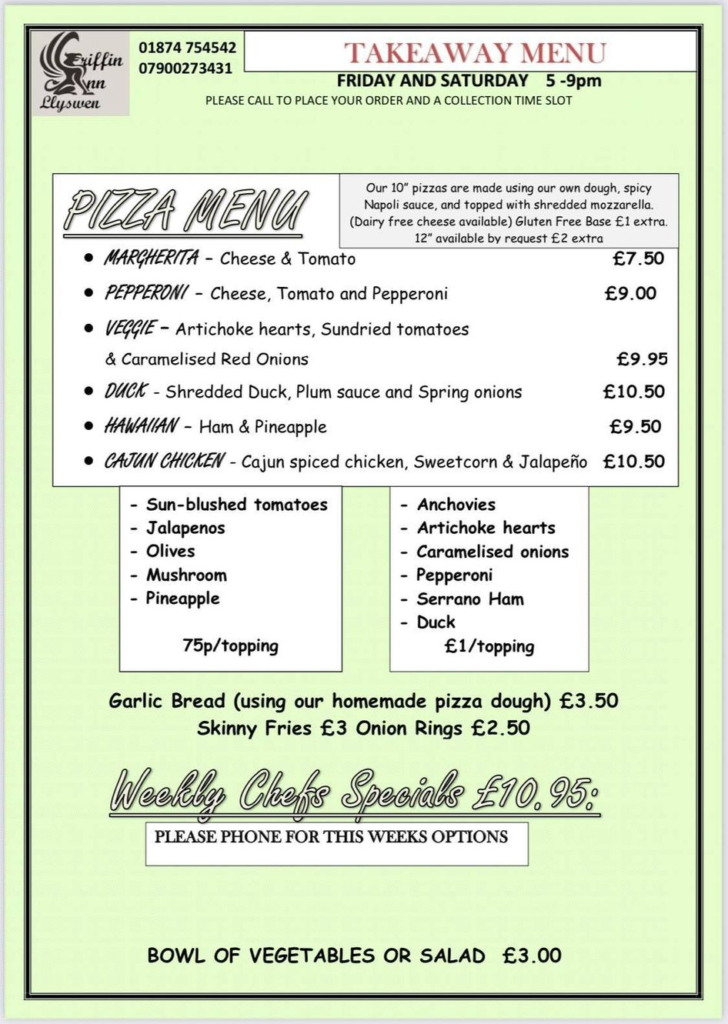 Our Kitchen is overseen by Colin Thomson, who has designed a fantastic new menu for The Griffin.
Our menu consists of some of Colins popular dishes, including his amazing 'Pepper and Salt Calamari', Twice Roast Belly Pork', and 'Seafood Linguine'. There will also be daily specials, and fish specials at the weekends.
A Traditional Roast will be on offer every Sunday 12-2pm from the beginning of August
Please note that there is no food service on Sunday evenings.